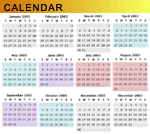 INTAN Library
INTAN Main Campus Bukit Kiara, Jalan Bukit Kiara,
50480 Kuala Lumpur,
MALAYSIA
Tel: 603-2084 7264 / 7263
Fax: 603-2084 7491
Email: ps@intanbk.intan.my
LIBRARY SERVICES
Reference and Information Services
The services is to assist users in their search for information. The library also entertains requests for services and information via letters, telephone, email and fax.
Inter-Library Loan
Users are allowed to borrow books not available in the INTAN Library through the inter-library loan. For more detail please Email: qistina@intanbk.intan.my or call 03-20847777 Ext. 7267.
Audio-Visual materials
The INTAN Library maintains an extensive collection of audio-visual materials such as video cassettes, CD Rom and DVD for references. Booking of viewing room,please email:
Nur Qistina Rayyan binti Sulang,Library Assistant telephone : 03-20847777 Ext.7266 Email: qistina@intanbk.intan.my
Online Services
To get access to our online services please surf INTAN's Home Page http//:www.intanbk.intan.my

Click hyperlink INTAN Library
PORTAL INTAN LIBRARY will appear in the screen
Search and Click on Online Services:

Online Public Access Cataloging(OPAC) Web OPAC
Online Journal (Emerald)
Malaysian Development Experience

Circulation Services
Books can be borrowed at the library counter.
Borrowing Privilages (for the various categories of users):
| | | |
| --- | --- | --- |
| Category Of Borrower | Total Number Borrowed | Time Frame |
| JPM/JPA/INTAN Staff/INTAN Pensioners | 10 items | 30 days |
| Course Participants/Civil Servants | 6 items | 30 days |
| Inter Library Loan | 4 items | 14 days |
| U-PUSTAKA | 3 items | 30 days |
Loan Regulations
Borrower must be registered members of INTAN Library.
The borrower will be responsible for any loss or damage to items borrowed.
The item can be renewed twice if there is no reservation.
Borrowers are not permitted to borrow on behalf of other members.
The borrowed item can be recalled at anytime.
Only INTAN officers are allowed to borrow Audio Visuals Collections. Other borrowers must get permission from Head of librarian.
Only INTAN Staff are allowed to borrow magazines or jurnals overnight after office hours and must be return by the next morning.